Great deals in New Orleans
New Orleans epitomizes extravagance. Delicious food (and plenty of it); jazz in clubs, concert halls, and on street corners; some of the most ornate architecture in North America; and Mardi Gras, of course, which is in a class all its own.
While it may be an extravagant city, not every New Orleans memory you make has to have a hefty price tag. Here's a guide to 10 of the best sights, sounds and tastes of Nola - on a budget.
Sights of Nola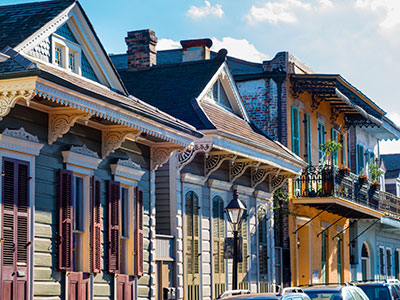 Tip:
Be careful when walking in New Orleans; watch your wallet or purse, and stay with others. While the location may be on a tour, it isn't necessarily safe to be there on your own, before or after dark.
Sounds of Nola
Preservation Hall (726 St. Peters Street, www.preservationhall.com) - Standing room tickets are only $15 to $20 at this New Orleans institution. It's a great price for the calibre of musicians you'll see here. Make sure you get your tickets in advance, online.
Musical Legends Park (311 Bourbon Street, www.neworleansmusicallegends.com) - This free park is open daily with live music all day long, finishing with Nola's own Steamboat Willie. Grab a table under the stars, sip a coffee or cocktail from Café Beignet, and soak up the atmosphere.
Tip:
Claustrophobic? Venues like Preservation Hall and many clubs are dark and crowded, sometimes with low ceilings. If you need more room, Musical Legends Park is a great venue for you.
Tastes of Nola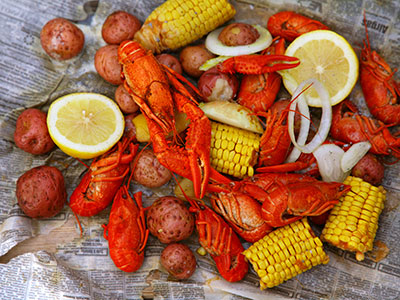 The Grill (536/540 Chartres Street) - Centrally located in the French Quarter, The Grill offers diner-style comfort food in a cool retro setting. The prices are great and the experience is worth much more than the price of your meal. Stop by for a quick lunch, dinner or late-night meal at reasonable prices – a rare treat in this expensive city.
Café Conti (830 Conti Street, www.princecontihotel.com) - Skip the Starbucks and stop by Café Conti. Pick from a wide range of Creole/French breakfast plates, including mouth-watering daily specials in a quaint setting.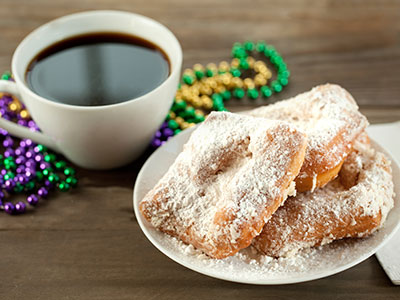 Café du Monde (800 Decatur Street, www.cafedumonde.com) - A trip to New Orleans wouldn't be complete without coffee and beignets at Café du Monde. The lineup may be long, but it's worth waiting for a table to enjoy beignets while they're fresh and hot. Two coffees and beignets to share is a perfect snack, since carbs don't count while you're on holiday.
Central Grocery (923 Decatur Street) - A sandwich connoisseur (he still dreams of a sandwich he ate in Manchester, England in 1997) recommends the muffuletta from Central Grocery. It's $20, which is a lot for a sandwich, but it easily feeds two, three or four people.
Tip:
While they're not free, these restaurants are some of the least expensive in the French Quarter. They're all family-friendly too!
Whether you're a foodie, a history, culture or architecture aficionado, or a music buff, you can still experience some of the best New Orleans has to offer, even if you're on a budget.