Québec, a city with ancient charms
By Vanessa Arès, Marketing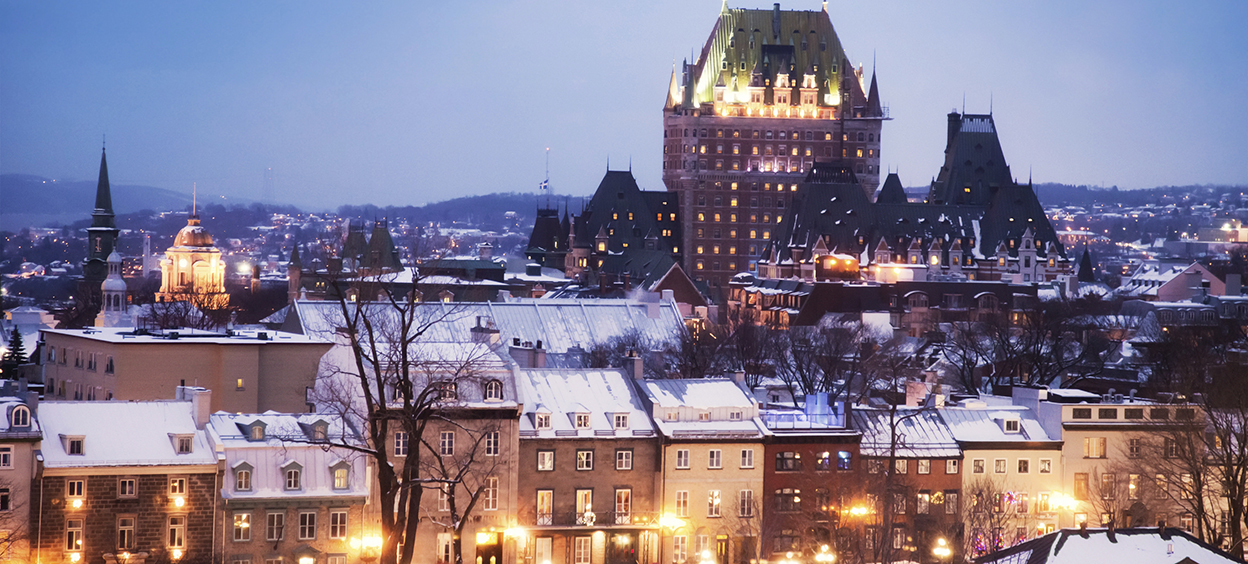 Québec City is rich in experiences of all kinds. Park your car in a strategic location (for example, the parking at Place d'Youville) and freely explore every corner of this city with its European charm.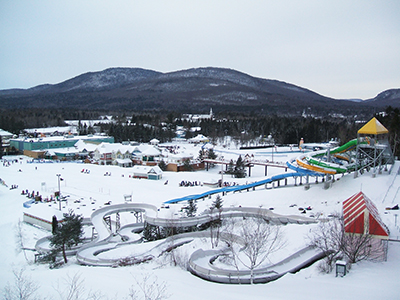 Valcartier – one day isn't enough!
The largest centre for winter games in America welcomes you to an exhilarating experience. 35 slides, snow rafting, lit skating trails ... you won't even know where to look! Located just 20 minutes north of Quebec City, the resort is easily accessible. There are activities during the summer as well, including a water park and camping and rafting expeditions on the Jacques-Cartier River.
Make it can't miss:
Enjoy the package "Snow and Fondue" for a hearty and comforting meal. Nothing better after a day of enthusiastically braving the cold!
Go back to the slopes in the evening – the atmosphere is magical and the slopes are almost deserted.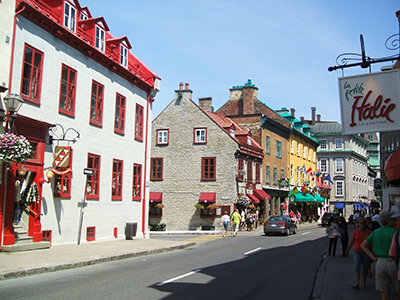 For the love of food
From a strictly culinary point of view, the possibilities seem endless. There is something for all tastes: Laurie Raphael and Saint-Amour for their celebrity chefs, the Cosmos for its trendy decor, the Paillard café-bakery for its friendly atmosphere and St. Patrick and St. Alexander pubs to sample beers and scotches in friendly company.
Make it can't miss:
Why stop when you can find everything in one place? The Marché du Vieux-Port, open all year, is one of those lively places that people never tire of.
For the love of art
Quebec is full of art galleries and shops, where local talent is in the spotlight. In this sense, Plein Art, the Salon of Québec crafts showcases the expertise of designers from across the province. The trail of fresco murals is also worth visiting. The journey is designed for pedestrians, cyclists and motorists.
Make it can't miss:
A stop on the rue du Trésor, where dozens of artists rub shoulders, is the perfect opportunity to chat with the creators, be inspired and find a unique present.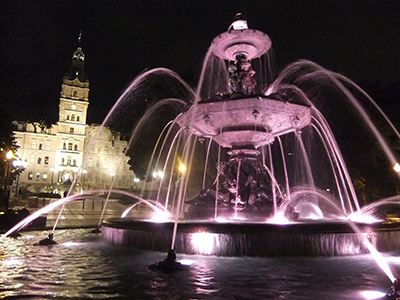 Walking through history
To learn more about the city, its history and historic monuments, take a tour of the Chateau Frontenac, Parliament, and the Plains of Abraham. A stay in Quebec would not be complete without a walk in the alleys of Old Quebec – a major tourist attraction!
Make it can't miss:
In August, the Festival of New France promises a festive atmosphere which combines period costumes, arts, music and entertainment of all kinds.
The Tourny Fountain celebrates the 400th anniversary of Quebec City remarkably. The magnificent structure, which stands 7 metres tall, provides the perfect excuse to take a refreshing break on hot summer days.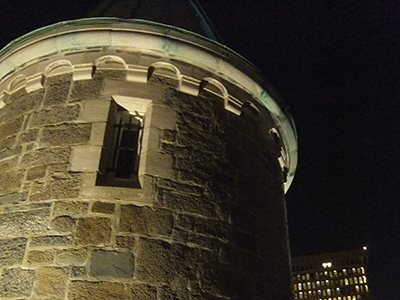 And if it was true?
After dark, ghost walks promise to simultaneously entertain and teach you. There are several themes to choose from, including Legends and Superstitions. By the light of a lantern, a costumed guide will recount charming stories, without forgetting to startle you at every opportunity. You have been warned...
Make it can't miss:
There are packages available that offer a walk and a meal, or a walk and a visit to the Morrin Centre and its former prison.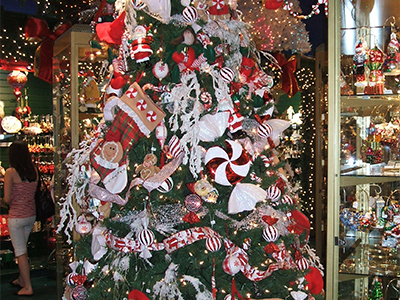 The Race for bargains
There are many appealing places to go shopping that shouldn't be missed. Intensive shopping sessions can be conducted at Place Ste-Foy, Place Laurier or Galeries de la Capitale, not to mention the large variety of shops throughout the city. Special mention to Ketto Design (lovely and environmentally friendly items), the Colisée du livre (where you will find tons of used books), and the Christmas Shop of Quebec (a festive atmosphere, even in summer!).
Make it can't miss:
During all seasons, take a walk in the Petit-Champlain quarter for its very pleasant cafes, restaurants and shops. The streets, lined with flowers in summer, also house pretty colored lights in the winter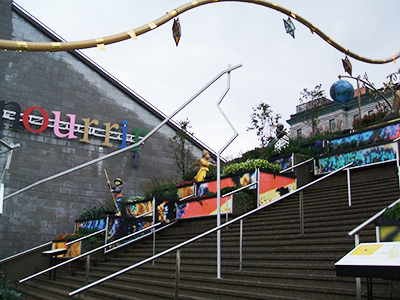 Impress your audience with new knowledge
If the weather is bad, take the opportunity to check out the quality of exhibitions in the different museums. Among others: Espace 400e for its educational exhibitions, the Museum of Civilization and its extensive collections, the Fort Museum and its sound and light show, or the Énonomusée  for fur or stained glass.
Make it can't miss:
The Musée national des beaux-arts du Québec, located in a former prison, offers a new way to enjoy the artwork. In fact, what building can claim to display the paintings in authentic cells which once held criminals?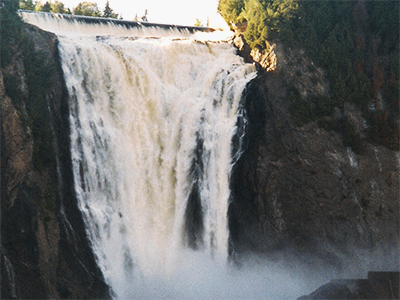 Stretch your legs
Minutes from Quebec, the Parc de la Chute-Montmorency offers a beautiful setting surrounded by nature, between the river and cliffs. From its 83 meters (30 meters higher than Niagara Falls!), the view from the falls is spectacular. In winter, you can watch the Sugar Loaf, an impressive cone of ice.
Make it can't miss:
Outdoor enthusiasts will not want to miss the Quebec Winter Carnival and the chance to spend a night at the popular Ice Hotel, located just 10 minutes from the city centre.
For a short or long stay, Québec City is an exceptional place to live, stroll, eat and be entertained all year long. It's a city that is enchanting for all ages!