Top things to never miss in London
"London is a roost for every bird," said Benjamin Disraeli, one of England's most-remembered Victorian prime ministers. Now more than ever there's something for everyone in London. Here's a list that proves the point.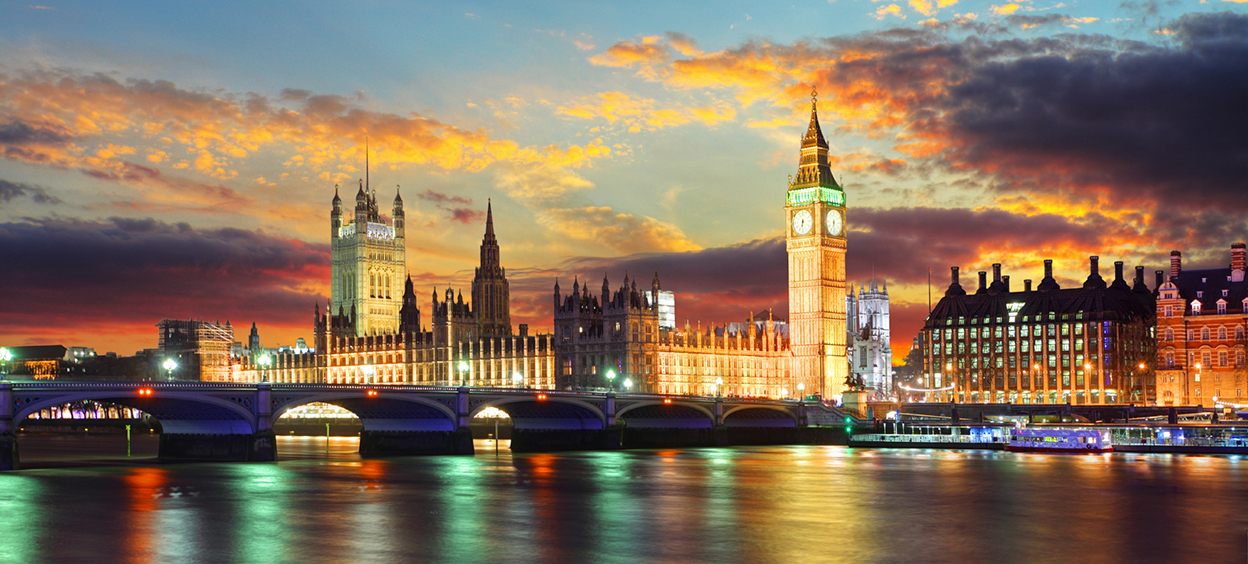 1. Hop on and hop off: Double-decker bus tour
Yes, it's a cliché, but Joanne MacLeod, a Canadian who has lived in London for over a decade, recommends it for a first trip to London. It's a great way to orient yourself and decide which of the many sites you want to see more of.
Make it Can't Miss:
Joanne's insider tip: Make sure you get a ticket for a tour that lets you hop on and hop off. It's convenient and you can save transit costs between the sites.
2. London's best view: London Eye
Britain's most paid-for visitor attraction offers the best birds-eye view of London since the opening sequence of Walt Disney's Mary Poppins. Book your tickets online in advance at londoneye.com and you skip the line and save; you can even book a specific date and experiences to make your ride even more memorable.
Make it Can't Miss:
Time your visit for sunset on a clear evening, if you can. London's best views are even more spectacular in the changing light.
3. Palace and prison: The Tower of London
The Crown Jewels, The Yeomen Warder's tour, the Armoury… we could name ten things you must not miss right here at the Tower of London. And if you have small boys in your travel party, the armour and weaponry will be a big hit. Steve Adshead, a Londoner and father of four, recommends this "even for very young princes."
Make it Can't Miss:
Getting there really is half the fun if you take the Thames Clipper; it takes your Oyster card (the London transit pass). There's no tour guide, but you see many of London's iconic buildings from the river instead of riding underground on the Tube.
4. Pomp and circumstance: Buckingham Palace
Yes, it's even worth joining the crowd for the Changing of the Guard (the schedule is posted monthly online, along with tips on where to stand for the best photos). And if you plan to be in London from late July through late September, you can book your tour of the State Rooms, for a view of the public rooms in the Palace.
Make it Can't Miss:
Throughout the year, the Royal Mews is a treat for car buffs and horse lovers, not just admirers of pomp and circumstance. See the royal rides up close, including the Cleveland Bays and famous Windsor Greys.
5. Taste of The Ritz
The Ritz-London opened in 1906, and for the past century it's been associated with elegance fit for royalty (including Hollywood royalty). Afternoon tea in The Palm Court lets you experience the elegance and atmosphere The Ritz is famous for, even if you're not an overnight guest. Check out prices, the dress code and reserve online.
Make it Can't Miss:
Tea at The Ritz will set you back at least £50 per person. Cocktails at The Ritz, while not a bargain (around £20 each), let you enjoy the ambience and are a great start to an evening at the theatre. As with afternoon tea, be sure to check out the dress code in advance.
6. Not just for summer: Somerset House
This beautiful heritage building offers attractions inside and out all year round. Exhibitions inside range from the traditional to tattoo art. Outside there are open-air concerts and films, plus a courtyard with 55 fountains.
Make it Can't Miss:
If you're in London in December and January, strap on the skates and enjoy the courtyard ice rink, complete with stands offering warm treats.
7. Shopping that's an experience: Fortnum and Mason
While we're not knocking Harrod's, Fortnum and Mason offers a more traditional and exclusive food and shopping experience, with fewer crowds than Harrod's. Enjoy several floors of luxury goods, including Fortnum & Mason's food hall, a confectioner's, four restaurants, including The Parlour, where you can enjoy a 'decadent ice cream parlour experience', in one of the most beautiful stores you'll ever see.
Make it Can't Miss:
Steve's insider tip: Steve recommends Fortnum and Mason's Christmas pudding – any time of the year. "I have friends who have sampled every version Fortnum's sells. They buy it in the summer when they're in London, and freeze it for the holidays."
8. West End or Southbank: Experience London Theatre
A visit to London isn't complete without a show. West End theatres offer everything from musicals to mysteries. Purchase discount West End theatre tickets at the TKTS booth in Leicester Square on the day of your chosen show.
Make it Can't Miss:
Steve's insider tip: Steve recommends Kevin Spacey's Old Vic Theatre in particular: "It always gets rave reviews."
9. An original 'Shakespeare in performance' experience: The Globe Theatre
If the bard is more your style, why not check out The Globe Theatre; it's not the Globe of Shakespeare's time, but is a replica close by.
Make it Can't Miss:
Open-air, free-standing Yard tickets give an authentic experience at a great price (but be prepared to stand for the entire performance).
10. Good eats:
Everybody knows the best restaurants are the ones where the locals eat. Steve recommends Moro for Moroccan cuisine, Nobu for great Japanese (and great views), or for good British food, go a little further afield to Lambert's in Balham.
Make it Can't Miss:
Steve's insider tip: For a great lunch close to the sites, try Bi Bim Bap in Soho.
Whatever you decide to see in London, go online to see if you can book tickets in advance, and keep your transit options in mind. Many London attractions are walkable, or you can reach them by the Thames Clipper. The London Underground is easy to get the hang of, but should be avoided in rush hour if you don't like crowds.