Try a different side of Florida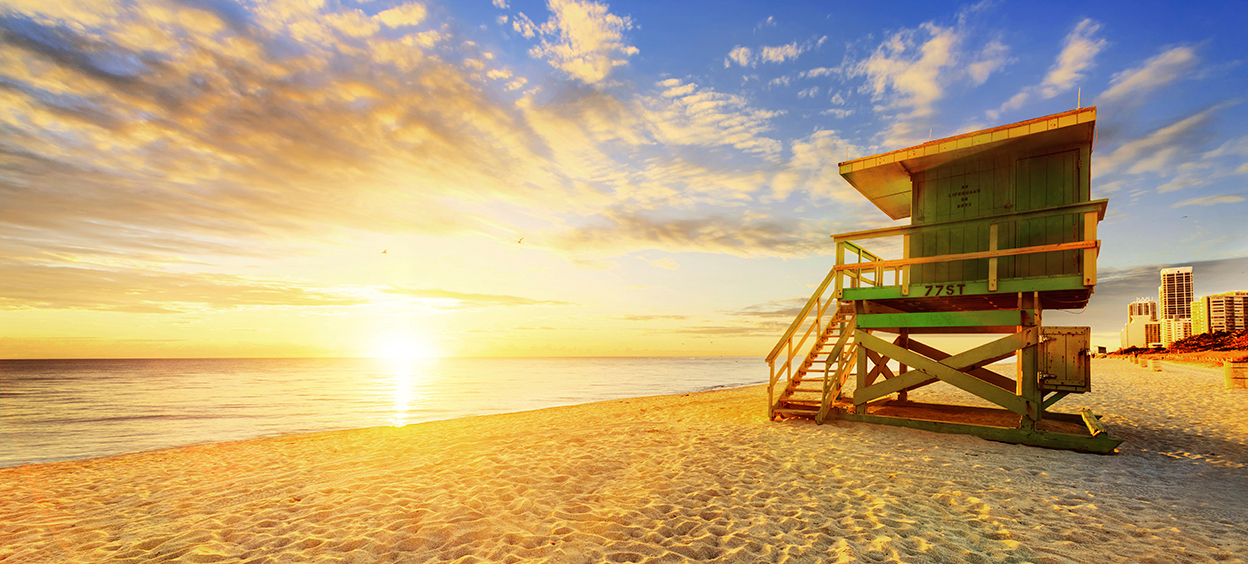 There's more to Florida than Miami and Orlando. As of last year, it's now the third most-populous state in the U.S., and all those people have to be going somewhere. Here's a look at some of the best places in Florida that don't get the same attention as Disney World and South Beach—yet.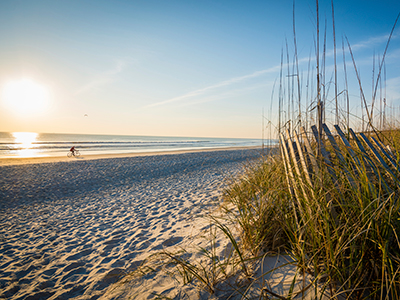 Jacksonville
This northern Florida city is shedding its reputation as being "that place you drive through to get to the rest of the state." Given its proximity to Georgia, Jacksonville has a more traditionally Southern feeling than the rest of Florida, with a laid-back charm that reveals itself to the patient traveller and a storied African-American history. But the real draws in Jacksonville are the beaches. Jacksonville's 22 miles of white sandy paradise are easy to get to from downtown and feature all the recreational activities you could hope to find further south—without the hassle.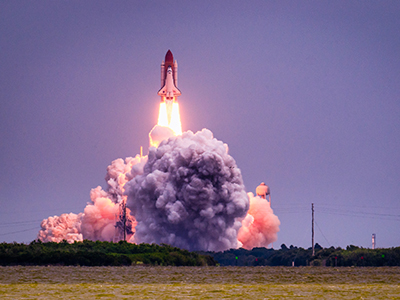 The Space Coast
Head south from Jacksonville to the Space Coast—home to Kennedy Space Center at Cape Canaveral. You can hope to be there for a rocket launch, although space geeks of all ages could easily spend a day at the Space Center Visitor Complex. And next door is Cocoa Beach, one of Florida's best loved sandy strips, although you're more likely to find some tranquility in Vero Beach, Indialantic or Melbourne, all just a quick drive down the coast.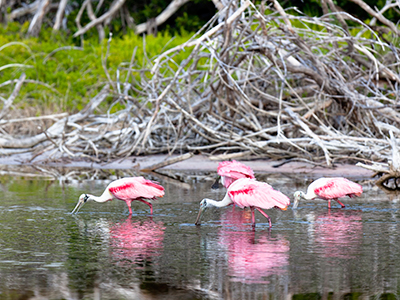 The Everglades
Further south and inland from the Space Coast, you'll find the third largest national park in the lower 48 states: the Everglades, Florida's unique wilderness adventure. Home to endangered animals such as manatees, American crocodiles and Florida panthers, this massive wetland is teeming with plant and animal life you're not likely to see anywhere else in the world. Travel by airboat through the waterways or traipse along the miles of trails to get up close and personal with the locals—just make sure to keep your distance from the gators during mating season!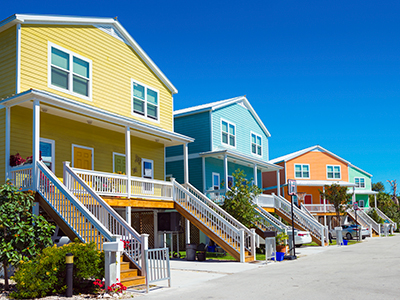 Florida Keys
If you go as far south in Florida as you can go, one visit to Key West is all it takes to see why the Florida Keys have (semi-seriously) tried to separate from the U.S. for years—there is nowhere else in the country quite as weird and wonderful as "the Conch Republic." The furthest southwest of the Florida Keys, Key West has an utterly distinct outlook from the rest of the state: Sure, you can swim with dolphins, but Key West has embraced creatives and adventurers—notably Ernest Hemingway, Tennessee Williams and Truman Capote—for decades, and has long been an LGBT haven. Plus, the key lime pie is wonderful.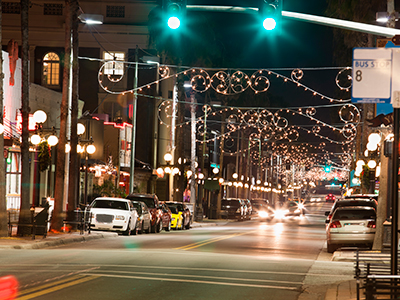 Tampa Bay
Your journey now heads north to Tampa Bay; consisting of Tampa, St. Petersburg, Clearwater and a lot of smaller communities, this area has long been overshadowed by Miami, but the metropolis on the Gulf Coast is having its own moment now. Young professionals are flooding to the region, whose cultural delights include the spellbinding Dalí museum in St. Petersburg, Ybor City's mix of dining, arts and bars, three big-league sports teams, and cuisine inspired by Cuba, Italy and Spain sprinkled throughout the city. Of course, this is still Florida—pristine beaches, golf clubs and the roller coasters at Busch Gardens await you, too.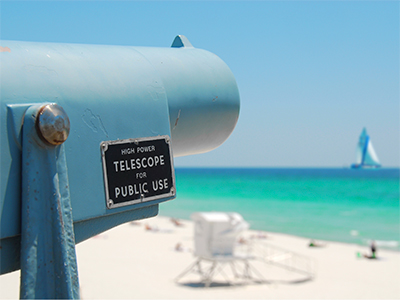 The Panhandle
Keep heading north, and you'll join the mainland again at the Panhandle, which has the Bayou spirit of neighbouring New Orleans and Mobile. The Panhandle's beaches—those on the Emerald Coast between Pensacola and Panama City—rival Bourbon Street's partying spirit during Spring Break, while Tallahassee, the state capital, is about as sweet and slow as molasses, but with a distinct arts scene that owes its existence to two huge universities in town. Throw in three centuries of fascinating history and all the Spanish moss you could ever hope to see, and you're sure to find something to remember.
However you choose to visit Florida, whether by car, bus or airline, get a free RSA Travel Insurance quote here.