The Travel Planning Secret That Saves You Time and Money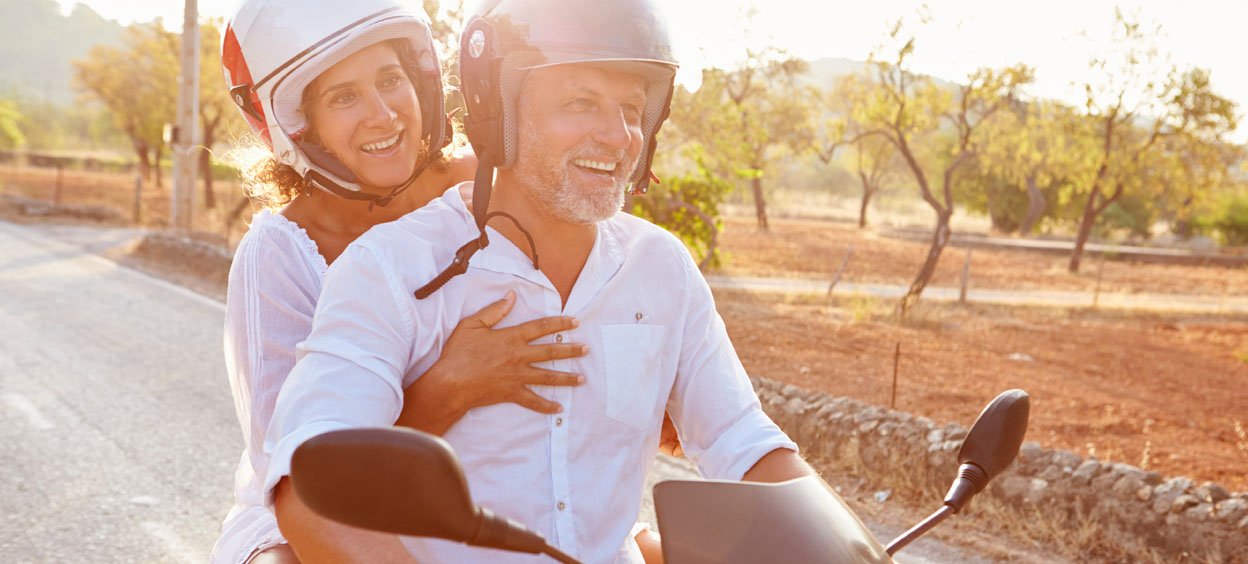 More and more Canadians are making multiple trips out of their home province or country each year. Surprisingly, though, only a handful have discovered the simple way to save money and effort when buying their travel insurance: the Multi-Trip Annual Plan.
Maybe you're within driving distance to all those great deals south of the border and you make regular runs to take advantage of US prices and our strong dollar. Perhaps you're a member of that group of younger, healthier retirees looking to pack in as much travel as you can. Or possibly you travel on business on a frequent basis.
If you fall into one of these groups, you probably spend a lot more time and money purchasing travel insurance than you would like to. You'd probably welcome anything that would save you both when it came to planning your trips.
The secret you may be missing
Some travellers in your shoes have discovered the benefits of purchasing what's called a multi-trip annual travel insurance plan. With an annual plan, you buy it once and you're done. You're covered for all your trips for the entire year, no matter where you're going - even the ones you don't know you're taking yet!
You don't have to call your travel insurance company before each trip, you don't have to fill out paperwork before each trip, and you save money over individual trip plans!
With benefits like this, it's only a matter of time before more travellers like you start taking advantage of these programs.
How does a Multi-Trip Annual Plan work?
An annual plan works the same as a regular travel insurance policy in terms of the coverage it provides. You can get coverage for just medical emergencies or for medical emergencies and non-medical incidences like lost luggage or trip cancellation. To purchase an annual plan, all you have to do is:
Choose the type of coverage you need; and
Choose your average trip duration (usually 5, 10, 15 or 30 day durations)
That's it. You're covered for unlimited trips of that duration in a 12-month period. And if you decide to go on a longer trip? No problem, you can top up your coverage for any specific trip.
Why buy an Annual Plan?
If you're making trips out of your home province or country more than twice a year, a multi-trip annual plan may be the right choice for you. With an annual plan, you can:
Save money over individual plans for each trip
Save the time and hassle of buying insurance for each individual trip
Make sure you are protected anytime you leave your home province or country, even for unplanned trips.
How Much Can I Save?
How much you save will vary based on your situation, including your health, destination and any pre-existing conditions, but here are a few examples to give you an idea.
Jonathan, 23
Travel Scenario: Once a year, in winter, Jonathan travels to a warmer destination for seven days. During long weekends (Easter, Labor Day and Thanksgiving), he likes to visit various US cities. (1 trip of 7 days + 3 trips of 3 days each)
Total premium for Daily plan policies: $100
Total premium for a single 9-Day Annual plan policy: $42
Savings: 58%
Hugo, 37, and Camilla, 35, and their son Nathaniel, 6.
Travel Scenario: The family generally travels outside the country three times per year; one two-week trip in the summer and two three-day weekends throughout the year. (1 trip of 14 days + 2 trips of 3 days each)
Total premium for Daily plan policies: $113.56
Total premium for a single 4-Day Annual plan policy: $95.40 (this includes a one-time 10-day Top Up for the 2-week trip)
Savings: 16%
Nino, 71
Travel Scenario:  Nino spends 6 months in his Florida residence – although, he comes back every two months, for Christmas and his son's birthday.  During the summer, he usually takes two five-day getaways to Boston. (3 trips of 60 days each + 2 trips of 5 days each)
Daily plan: $1,065
60-day Annual plan: $669
Savings: 37%
Who should buy an Annual Plan?
Annual plans are great for anyone who makes more than a couple of trips each year. They have particular value for you if you are:
A retiree looking to make the most of your freedom and pack in a lot of travel. You're protected anytime you leave the province.
Frequent business travellers and business owners who want one less detail to worry about on business trips and/or may need supplemental coverage beyond their employer plan.
Someone who makes spontaneous trips, such as cross-border shoppers. Decide Friday evening to make a Saturday trip to the outlet mall? Enjoy the trip, knowing you are protected without lifting a finger.
Where should you buy it?
There are several places you can buy travel insurance, including travel agents, insurance brokers, associations, bank and travel websites. Wherever you decide to purchase your travel insurance, be sure to speak to a licensed insurance expert before making the purchase. Someone like an insurance broker or travel agent can help you understand the different types of insurance options available to you and what best suits your specific need.
If you have existing coverage through a credit card or employer, they can help you understand any gaps to ensure that you and your family are protected.
Equally as important, they can help you understand your policy: what you are covered for, what you aren't, and how to make a claim if something happens.